12th FMA Supervisory Conference "Sustainable Ways out of the Crisis"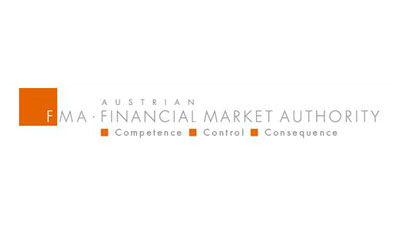 Presentation
This year's FMA Supervisory Conference will take place on 20 October. The supervisory conference will be in a virtual format, on the topic of "Sustainable Ways out of the Crisis".
The FMA is Austria's independent, autonomous and integrated supervisory and resolution authority. As an integrated authority their overall perspective of the Austrian financial market enables them to conduct consistent and efficient supervision. They are part of the European System of Financial Supervisors (ESFS) and actively contribute with expertise and practical experience.
Irene Monasterolo, Professor of Climate Finance, EDHEC-Risk Institute, will participate in a the sustainable finance panel session on Sustainability Risks, together with:
Heimo Scheuch, Chief Executive Officer, Wienerberger GmbH
Andrea Stürmer, Chief Executive Officer, Zurich Reinsurance Company Ltd
Birgit Puck, Head of Securities Supervision, Financial Market Authority

(FMA)

Andreas Rajchl, Policy Expert in Sustainable Finance, European Commission
Moderation: Michael Csoklich, Journalist
​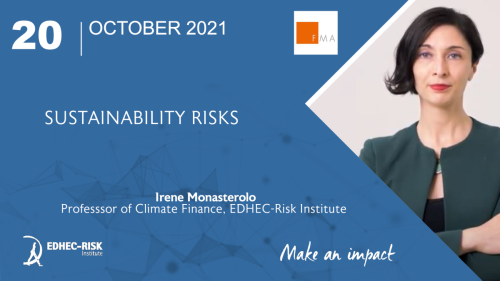 Irene will discuss advancements in climate financial risk assessment, focusing on the role of climate scenarios in investors and supervisors' climate stress test exercises. In particular, she will discuss why the current stage of NGFS scenarios, which neglect the role of finance and investors' expectations, could lead to miss an orderly transition, and potentially to underestimate financial risks.
Further information on the conference can be found on the Financial Market Supervision in Austria Website.