CREDIT 2020 Conference: Environmental, Social and Governance Risks

Presentation
The CREDIT 2020 Conference: Environmental, Social and Governance Risks Conference will be held in Venice on September 24-25, 2020. The objective of the Conference is to bring together academics, practitioners and PhD students working in the area of risk management. The conference will provide an opportunity for participants engaged in research at the forefront of this area to discuss both the causes and implications of recent financial and climate-related events and may, in turn, suggest fruitful and policy-relevant directions for future research. The Conference, organised under the auspices of the Department of Economics and VERA - Venice centre in Economic and Risk Analytics for public policies (University Ca' Foscari of Venice) ABI - Italian Banking Association, AIAF - Associazione Italiana per l'Analisi Finanziaria and the Joint Research Center, European Commission (Ispra, Italy), is the nineteenth of a series dedicated to various aspects of credit risk.
The UN 2030 Agenda for Sustainable Development and the adoption of European Commission's Action Plan on Sustainable Finance mark important international commitments to the objective of a more sustainable economy and society. However, their successful implementation is tightly related to the scaling up of low-carbon investments and divestment from carbon-intensive investments. This, in turn, requires an assessment of the credit risks stemming from investors' exposure to economic activities and assets that could be stranded by climate change. For instance, regulators' discussion about the revision of capital requirements aimed to foster green investments (i.e. a green-supporting or a brown-penalising factor) is hampered by the unclear understanding of the implications of a regulatory change on individual institutions and systemic financial risk. Thus, financing the low-carbon transition is primarily a discussion about credit risk.
The financial sector, and in particular the banking and insurance industries need to develop new portfolios' risk management strategies and to adjust their credit allocation practices to cope with the opportunities and challenges of the low-carbon transition in the economy and finance. All these changes call for a substantial amount of research to improve the knowledge of the mechanisms at play and to design tailored and effective policy tools.
The final programme will include both submitted and invited papers. Keynote speakers will be featured, including Marina Brogi (Sapienza University of Rome), Andrew W. Lo (MIT Sloan School of Management, Cambridge) and Mario Nava (European Commission, Brussels). The Conference will also feature panel discussions on researchers', practitioners' and policy makers' views of the major issues at stake for embedding climate into credit risk.
Agenda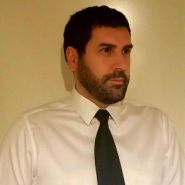 On september 24, at 9:15am CET, Gianfranco Gianfrate, Professor of Finance, EDHEC Business School, and Climate Change & Sustainable Finance Lead Expert, EDHEC-Risk Institute, will present his paper entitled "Climate Change Concerns and Mortgage Lending", co-written with Nuno Bento Instituto Universitário de Lisboa (ISCTE-IUL) and Joseph Aldy Harvard Kennedy School, Cambridge.
Abstract: While national governments pledged to reduce their greenhouse gas emissions under the Paris Agreement, delivering on these aims will require significant changes in the activities of major sources of emissions such as companies. To drive such changes, companies will need to consider carbon emissions as a cost of production and many companies have begun doing so through internal carbon pricing. By employing data from the Carbon Disclosure Project, authors evaluate how national carbon pricing policies influence firm-level internal carbon pricing and corporate emission targets. They find that firm-level internal carbon prices are significantly higher in countries explicitly pricing carbon through tax and/or cap-and-trade programs. These findings shed light on how companies are factoring climate change in their decision making and on the drivers that can contribute to the generalization of climate pricing in the economy.
Keywords: carbon pricing; carbon tax; cap-and-trade; corporate environmental performance.
You can access his latest research paper Climate Change and Credit Risk.
You can dowload the full agenda of the Credit 2020 Conference or register directly online.
Professor Gianfrate is a specialist sustainable finance, socially responsible investing, climate change finance, venture capital, private equity, IPO, crowdfunding, crowdlending, corporate valuation, shareholders activism, institutional investors.
Gianfranco Gianfrate is Professor of Finance at EDHEC Business School. He writes and researches on climate change finance. Prior to joining EDHEC Business School, he held teaching and research positions at Erasmus University (Netherlands), Harvard University (USA), and Bocconi University (Italy). Previously, Gianfranco has worked in the financial industry for Deloitte Corporate Finance and Hermes Investment Management. Gianfranco holds a BA and a PhD in Business Administration from Bocconi University and a Master in Public Administration from Harvard University.