DCIIA's 2022 Innovation Forum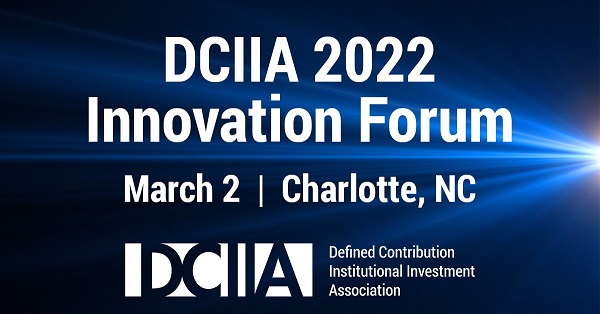 Presentation
This year's DCIIA Innovation Summit will take place on 2 March, and will discuss disruptive trends that will shape the retirement and investment industries in the future.
The Defined Contribution Institutional Investment Association (DCIIA) is a non-profit association dedicated to enhancing the retirement security of America's workers. DCIIA fosters a dialogue among the leaders of the defined contribution community who are passionate about improving defined contribution outcomes. DCIIA's diverse group of members include investment managers, consultants and advisors, law firms, record keepers, insurance companies, plan sponsors and other thought leaders who are collectively committed to the best interests of plan participants.
Topics being considered include:
Innovations in ESG

Unlocking the Treasure Trove of Data

Mass Customization and Personalization

Direct Indexing

Innovations in Retirement Income

Blockchain

The Future Voice of DC
Shahyar Safaee, Research Director and Head of Business Development at EDHEC-Risk Institute, will participate in the roundtable session on Innovations in Retirement Income, together with:
Vincent Manning, Global Trust Company
Dave Paulsen, Annexus
Moderation: Angela Montez, Evershed Sutherland
​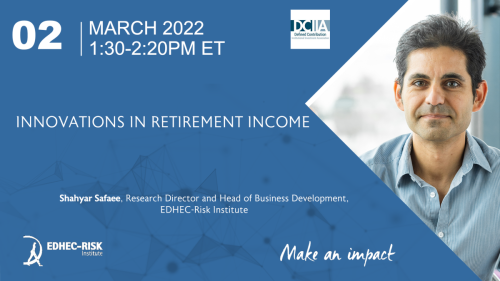 Shahyar will discuss the use of a new risk-free asset – the Retirement Bond – in decumulation strategies employed by DC plan participants in the first 20 years after their retirement. Participants could add the Retirement Bond to their decumulation portfolio to secure a given level of retirement income and efficiently take incremental risk to grow their retirement income.
EDHEC-Risk view the Retirement Bond as the fixed-income building block currently missing in standard decumulation solutions (e.g. target-date funds, balanced funds) offered by DC plans. Its introduction as a substitute for the standard fixed-income portfolios currently used in decumulation would significantly improve the risk/return tradeoff with respect to retirement income for plan participants.
Further information on the forum can be found on the Defined Contribution Institutional Investment Association (DCIIA) Website.