EDHEC Speaker Series: Impact Investing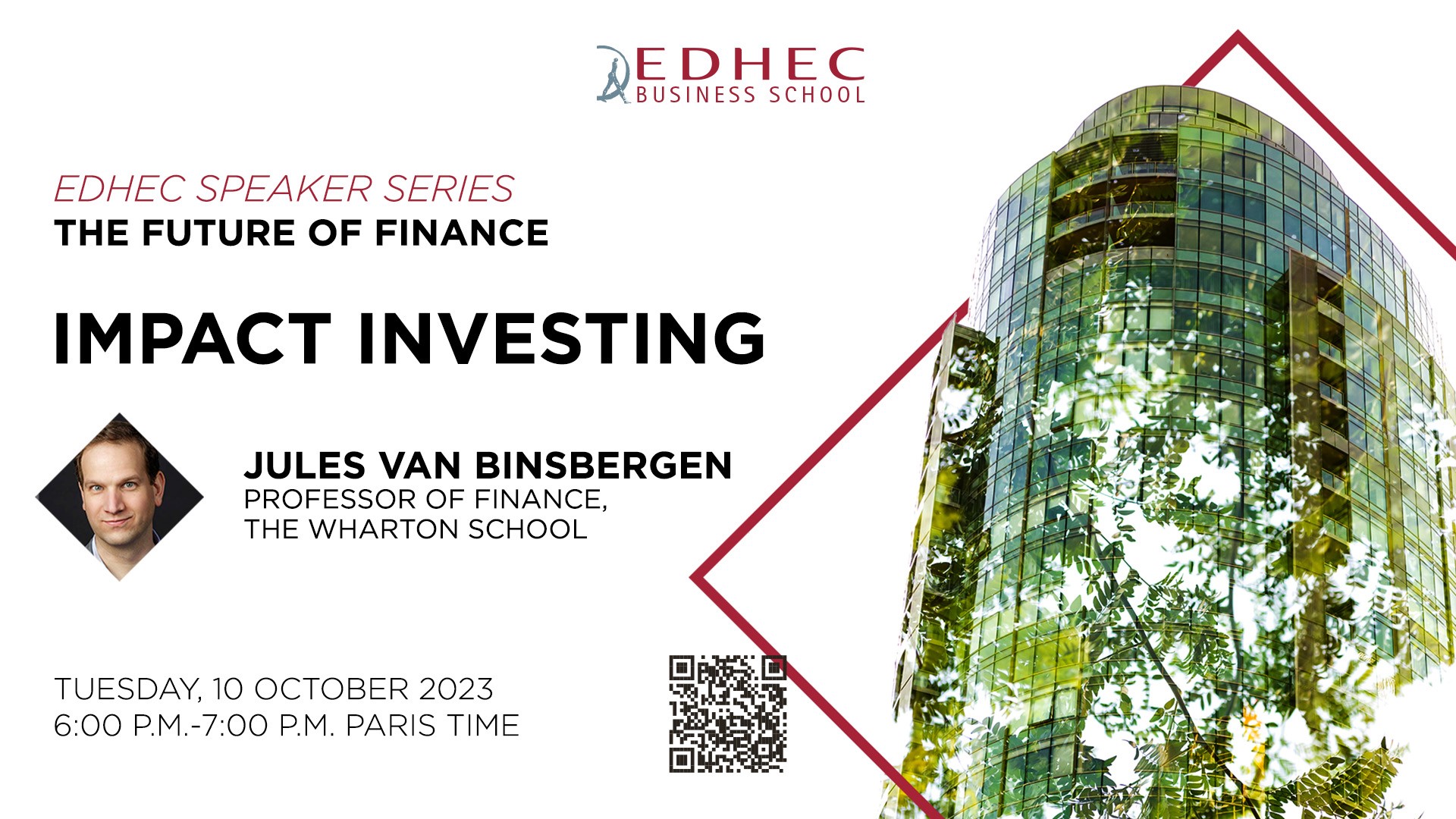 In early 2022, EDHEC Business School launched a new monthly online speaker series aimed at exploring the latest developments in the financial industry and discussing how finance can be a powerful tool for addressing critical economic and societal challenges.
To date, the EDHEC Speaker Series "The Future of Finance", has attracted a diverse audience, including hundreds of online participants such as students, researchers, and finance professionals. It has also featured around 16 speakers from the best academic and financial institutions.
On October 10, 2023, EDHEC is honoured to host Professor Jules van Binsbergen, a renowned expert in financial economics, investment management and impact investing and the Nippon Life Professor in Finance at the Wharton School of the University of Pennsylvania.
He will deliver a talk on "Impact Investing" during which he will provide insights on the effectiveness of divestment strategies in achieving their intended goals and explore the alternative approaches available to investors seeking to contribute to social objectives.
Additionally, he will also comment on the potential of financial innovation when measuring and addressing ESG-related concerns.
The session will be moderated by Teodor Dyakov, Affiliate member of the EDHEC-Risk Climate Impact Institute and Associate Professor at EDHEC Business School and Emmanuel Jurczenko, Director of Graduate Finance Programmes at EDHEC Business School