EDHEC Speaker Series: Sustainable Bond Investing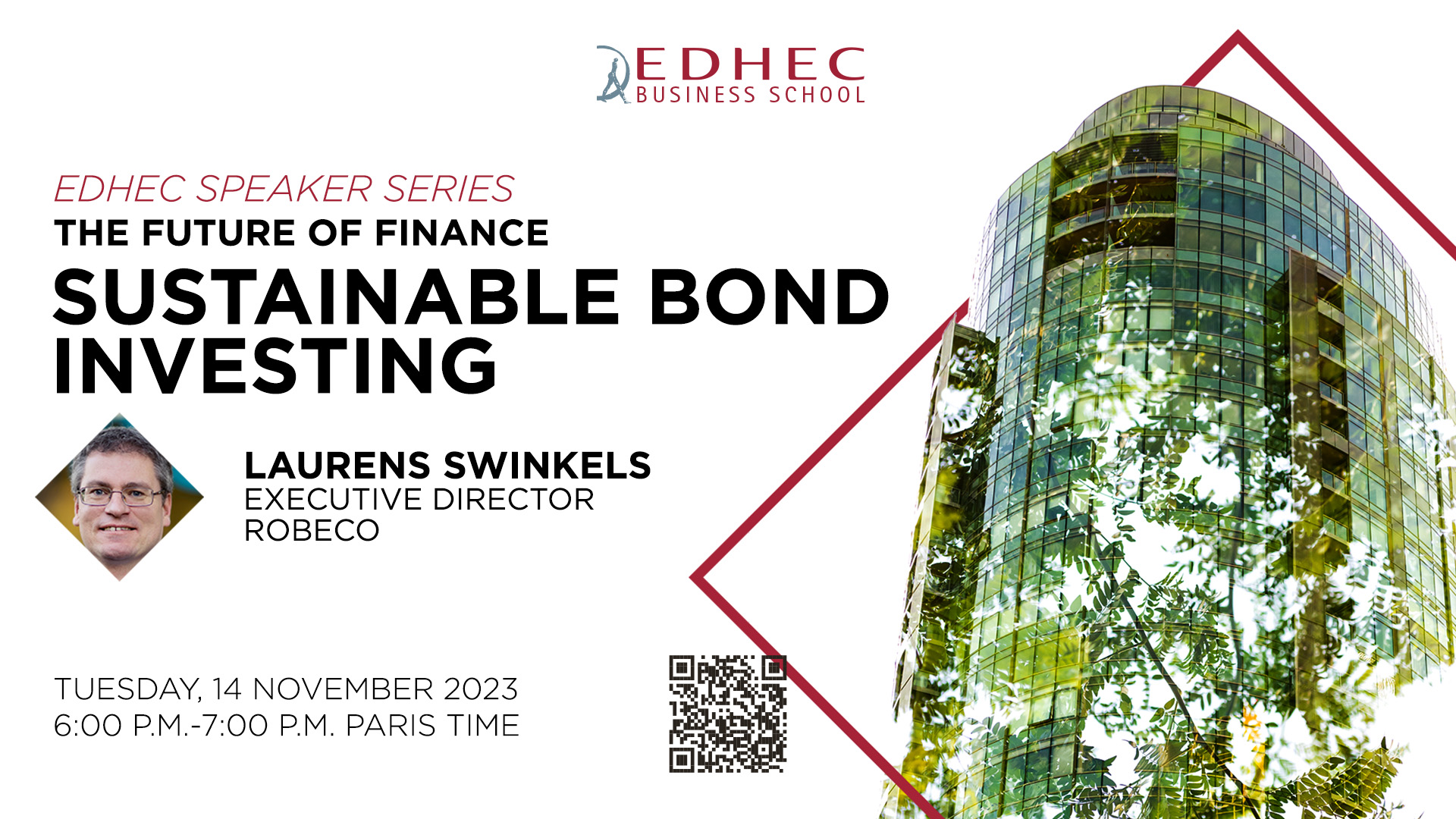 In early 2022, EDHEC Business School launched the monthly online speaker series, 'The Future of Finance,' designed to explore the latest developments in the financial industry and discuss how finance can address critical economic and societal challenges.
The EDHEC Speaker Series "The Future of Finance", has garnered an inclusive audience of students, researchers, and finance professionals.
On November 14, 2023, EDHEC Business School will host Laurens Swinkels, Executive Director, and Head of Quant Strategies at Robeco Sustainable Multi-Asset Solutions who will deliver a talk on Sustainable Bond Investing.
Dr Swinkels will discuss the facts and fantasies of sustainable bond markets.

He will cover the differences and similarities of different types of sustainable bonds, their pricing and expected returns compared to conventional bonds

He will also address the risks of greenwashing.
These insights can help investors with their decision whether to include sustainable bonds in their portfolios.
The session will be moderated by Teodor Dyakov, Affiliate member of the EDHEC-Risk Climate Impact Institute and Associate Professor at EDHEC Business School and Emmanuel Jurczenko, Director of Graduate Finance Programmes at EDHEC Business School