CFA Institute: Factor Investing in Bond Markets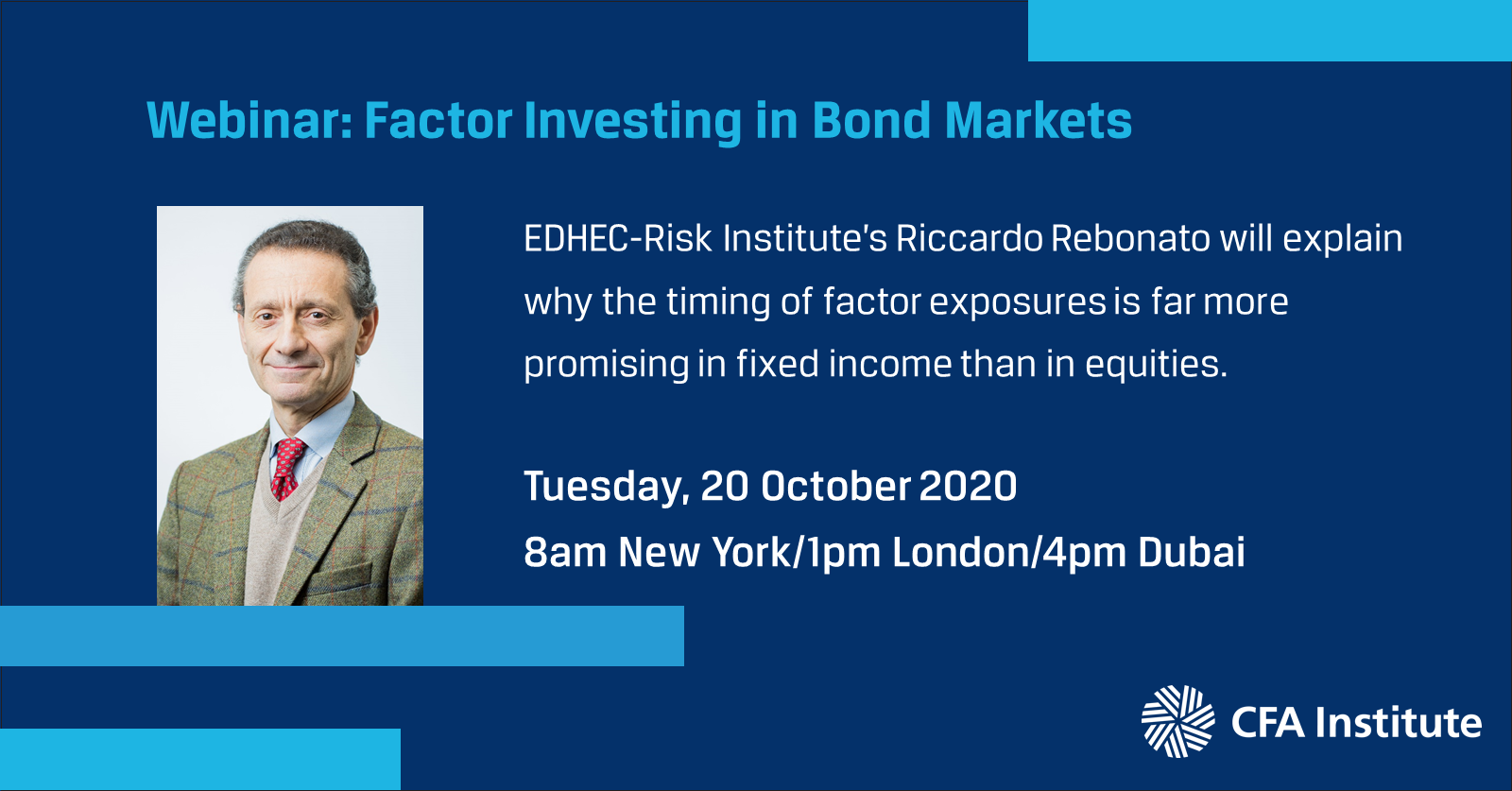 Professional Investing Series
Despite the popularity of factor investing in equities, there is little research on risk premia in fixed income.
Riccardo Rebonato, Professor of Finance at EDHEC Business School and EDHEC-Risk expert on Factor Investing Fixed Income, has been working to change that, and he will discuss his findings in this interactive webinar.
During this webinar hosted by the CFA Institute, Professor Rebonato will discuss "Factor Investing in Bond Markets" and will explain why the timing of factor exposures is far more promising in fixed income than in equities.
AGENDA
Moderator's introduction (5 min) – Matias Mottola

Factor Investing in Bond Markets (25min) – Riccardo Rebonato

Questions and answers (15 min)
Further information on the conference can be found on the CFA Institute website or register directly.
Riccardo Rebonato, Lionel Martellini and Jean-Michel Maeso have recently published 3 publications on factor investing fixed income, drawn from the Amundi ETF, Indexing and Smart Beta Investment Strategies research chair at EDHEC-Risk Institute:
Factor Investing in Sovereign Bond Markets - Time-Series Perspective
Factor Investing in Sovereign Bond Markets: Defining and Exploiting Value in Bonds
Factor Investing in Fixed Income: Cross-Sectional and Time-Series Momentum in the US Sovereign Bond Market
Insigful results relayed in the Edito "EDHEC-Risk on Factor Investing in Sovereign Bond Universes" published in the June 2019 edition of EDHEC-Risk Institute quarterly newsletter.
SPEAKERS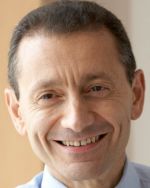 Riccardo Rebonato is professor of finance at EDHEC Business School and holds the PIMCO Research Chair for the EDHEC Risk Institute. Previously, he held academic positions at Imperial College London and Oxford University. In addition, Professor Rebonato served as global head of fixed income and FX analytics at PIMCO and head of research, risk management, and derivatives trading at several major international banks. He has served on the board of directors for ISDA and GARP and is on the board of the Nine Dots Prize. Professor Rebonato is the author of several books and articles on finance and risk management, including Bond Pricing and Yield Curve Modeling: A Structural Approach.

Matias Möttölä, CFA, is an associate director of multi-asset and alternatives strategies in the cross-border EMEA manager research team for Morningstar Inc., based in London. He has experience covering funds from several asset classes and previously served as the country site editor for Morningstar in Finland. Mr. Möttölä has written multiple white papers on such topics as active share in European equity funds, investor returns, fixed-income fund performance, income investing, and alternative funds and is actively engaged in Morningstar's thought leadership work. Previously, he worked as a business journalist and author in Finland, his native country, where his work was published in several major Finnish print publications. Mr. Möttölä has served as a board member and as president of CFA Society Finland. He earned a master's degree in international relations from the University of Tampere.