International Conference on Statistics for Sustainable Finance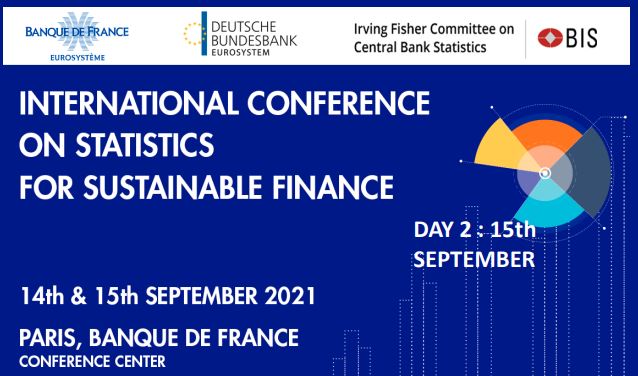 Presentation
This conference is being organised jointly by the Banque de France, the Deutsche Bundesbank, and the Irving Fisher Committee on Central Bank Statistics (IFC) of the Bank for International Settlements. It will take place in Paris from Tuesday, 14 September to Wednesday, 15 September 2021. To facilitate physical participation in the event, it will be organised with appropriate social distancing arrangements. Alternatively, participation will also be possible on a virtual basis.
The event will bring together users and producers of statistics on sustainable finance to discuss their data and analytical needs as well as the challenges they face. The goal is to look at how to best address current measurement issues and ensure the proper future development of statistics on sustainable finance – that is, the activities that contribute to sustainable developments from an environmental, social, and governance (ESG) perspective.
On September 15, at 1:00pm CET, Gianfranco Gianfrate, Professor of Finance, EDHEC Business School, Climate Change & Sustainable Finance Lead Expert, EDHEC-Risk Institute, will participate in the plenary session New indicators for sustainable finance.
​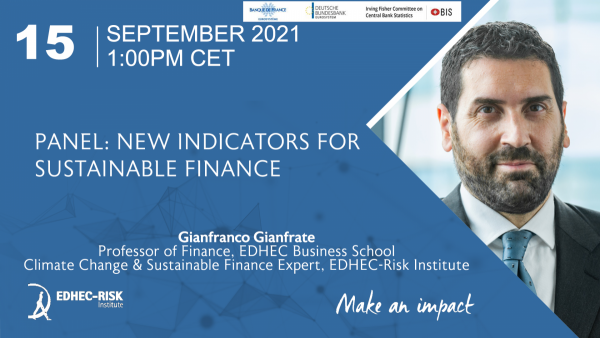 He will present his paper: "Corporate Sustainability and Credit Risk: Evidence from CDS Reactions to the Covid-19 Crisis" co-authored with:
Dario Ruzzi, Banca d'Italia

Mirco Rubin, EDHEC Business School

Mathijs van Dijk, Roterdal School of Management
Further information on the conference can be found on the Deutsche Bundesbank Website.