Lionel Martellini in Conversation with Frank Fabozzi - PMR Interview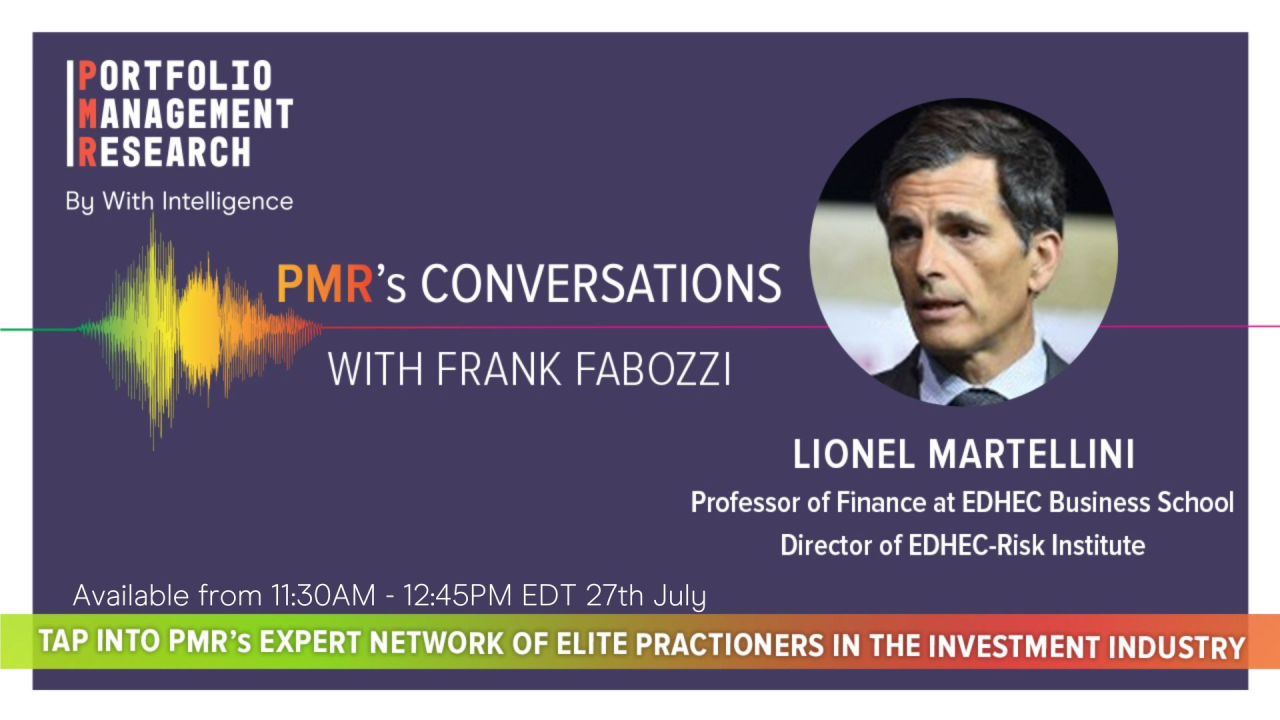 'Conversations with Frank Fabozzi' is a new series in which Frank Fabozzi, the longtime editor of The Journal of Portfolio Management and award-winning author on asset management, interviews some of the investment industry's most renowned practitioners.
Conducted in an informal and personal manner, Frank seeks to discuss what lessons their esteemed interviewees have learnt for their experiences in the financial markets and any key insights they can share from their successful careers.
Lionel Martellini, Professor of Finance at EDHEC Business School and the Director of EDHEC-Risk Institute, has been invited to join the series and share his advice about diversification, hedging and insurance.
On July 27th from 11:30am to 12:45pm EDT / 17:30am to 18:45pm CET, Lionel will address the following issues:
What is his definition of asset management?

How risk management can be used to enhance the suitability of investment portfolios with respect to investor needs?

Is there any order of priority in the implementation of the 3 forms of risk management (diversification, hedging, insurance)? Which should come first?

What is "precision investing", his new approach advocating the use of personalized performance portfolios for investors?

Is Lionel satisfied with the current state of affairs as far as existing retirement products or does he see a scope for strong improvement?
REGISTER FOR THE EXCLUSIVE INTERVIEW