Webinar: Introducing the Retirement Bond: The New Risk-Free Asset in Decumulation Strategies
The need for retirement products to provide income security for DC plan participants has been identified, both by regulators and the industry, as the primary goal of retirement investing. Join us for a discussion on how to achieve this objective without sacrificing liquidity or flexibility

.
During this 1 hour webinar hosted by Pensions & Investments, the world's leading newspaper for institutional investing, our two leading experts will discuss:
Addressing the decumulation investing problem: Goal-based withdrawal and investment strategies;

The outstanding puzzles in retirement investing: The annuity puzzle and the duration puzzle;​

The introduction of the Retirement Bond: The new risk-free asset in retirement income strategies;

The benefits of the Retirement Bond in decumulation investment strategies.
SPEAKERS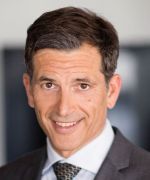 Lionel Martellini is a Professor of Finance at EDHEC Business School and the Director of EDHEC-Risk Institute. He has also taught at UC Berkeley, USC and Princeton University. His work has been published in leading academic and practitioner journals and he has co-authored reference textbooks on fixed-income securities, goal-based investing and retirement investing. Professor Martellini is a member of the editorial board of Journal of Portfolio Management and Journal of Retirement, and has served as a consultant for large institutional investors and asset management firms in Europe and in the US. He holds Master's degrees in economics, mathematics and statistics, as well as a PhD in finance from the Haas School of Business, University of California at Berkeley. Outside of his activities in finance, he more recently completed a PhD in relativistic astrophysics and has become a member of the LIGO/Virgo international collaboration for the observation of gravitational waves. ​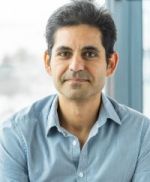 Shahyar Safaee is a Research Director and Head of Business Development at EDHEC-Risk Institute. Before joining EDHEC-Risk Institute in 2020, Shahyar was a capital markets professional with a 20-year track record in both sell-side and buy-side roles, notably spending 18 years in J.P. Morgan's Global Equities division in London, Paris, and New York, serving institutional clients in various capacities including quantitative research, trading, fund management, asset-based financing, and structuring. He holds master's degrees in engineering (Ecole des Mines de Saint-Etienne) and financial mathematics (Université Claude Bernard in Lyon).​
Register directly to the webinar on Pensions&Investments website.
What you can expect to learn about during the session:
The complex problem of efficiently securing retirement income post retirement, a.k.a. the decumulation problem

Desirable features one should expect to find in efficient decumulation strategies

Retirement income risk and the risk-free asset DC plans should have in their toolkit

How this risk-free asset enhances retirement outcomes for beneficiaries?