Yale School of Management- EDHEC-Risk Institute Multi-Asset Investment Products and Solutions Seminar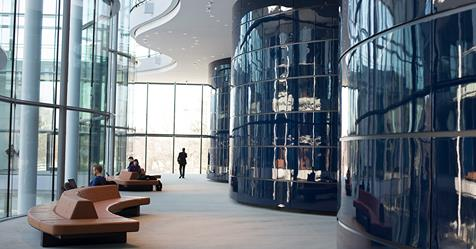 The aim of the first seminar of the series, entitled "Multi-Asset Investment Management", is to equip participants with practical tools to improve asset allocation and risk management decision processes, and to implement novel investment management approaches.

Emphasis will be put on real world examples of application and the development of problem solving skills using Excel-based portfolio simulation tools. These tools are suitably designed for use in the context of innovative forms of investment solutions:
Efficiently harvesting risk premia across asset classes and within equity markets;
Designing and implementing improved forms of target date funds;
Designing and implementing goal-based investment solutions, with an emphasis on retirement solutions.
Participants can complete all three seminars and receive the prestigious joint Yale School of Management-EDHEC-Risk Certificate in Risk and Investment Management, or they can attend a single session that provides more focused study.
SEMINAR KEY LEARNING OBJECTIVES
Learn how to perform factor investing and risk allocation
Learn about liability-driven investing & goal-based investing strategies in institutional and private wealth management
Explore novel welfare-improving forms of investment solutions and discuss an application to the design of efficient retirement solutions
Learn about the evidence on return predictability
Discuss the models, techniques and applications of active multi-asset allocation strategies
Discuss the benefits of factor timing strategies
For further information, we invite you to visit the webpage dedicated to the seminar or downloard the brochure.